For the past thirteen years, the Annual ETF Global Awards
®
Dinner and Workshop has bought together the most progressive industry experts in celebrating the continued growth of the exchange traded product (ETP) marketplace. We are honored once again to host the event on July 19, 2018 at the Sheraton New York Times Square, New York.
The afternoon workshop forums are designed to target the issues and challenges that currently affect the current ETP marketplace. This year the panels discussions consist of How to diversify-ESG, Factor investing, 'Green investing', Commodities & Active Management, Exploring ETF Liquidity-creating the liquidity you need, A special panel on FinTech and ETPs-How Blockchain, Cryptocurrency and AI are reshaping the investment landscapes and a look back at the how the ETP marketplace was launched. Speakers from the NYSE, Solactive AG, Indxx, InnovationShares, Exponential Shares, Flow Traders, ETF Managers Group, WisdomTree, CoinShares, Toroso and more will be participating in these dynamic discussions. It is a one of the most highly respected events held in the ETP marketplace and provides attendees a unique insight into the exchange traded product marketplace. Registration is open to all industry professionals, academia, and members of the press. Complimentary registration is available to qualified investment professionals.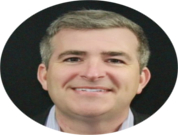 Kevin W. Quigg,
Chief Strategist,
EXPONENTIAL ETFS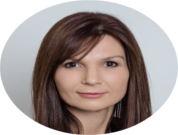 Anita Rausch,
Head of Capital Markets, WisdomTree Asset Management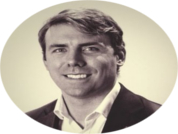 Ryan Radloff, Co-Principal, COINSHARES, CEO, COINSHARES(UK),
Director, XBT PROVIDER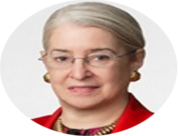 Kathleen Moriarty, Partner, Chapman and Cutler LLP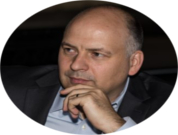 Bernd Henseler, Head of Americas and Managing Director of SOLACTIVE AMERICAS INC.
The ETF Global Awards® Dinner is held after the workshop. The purpose of these awards is to recognize those who have contributed to the development of the ETP industry world-wide. Some awards are determined by votes and others by statistical ranking information. Statistical rankings have been conducted by a well-known ETF analysts.
The voting ballots are sent out to ETF Industry participants worldwide, and the results are a representation of the views of the industry.
Award categories include the Nate Most Greatest Contribution to the ETF Industry, Most Recognized ETF Brand, Best Research, Largest Growth of Assets under Management, Most Innovative ETF or ETP product among others.
The 14th Annual Global Awards Dinner & Workshop is hosted by
exchangetradedfunds.com
. Launched 20 years ago, exchangetradedfunds.com is a website that provides information on the Global ETF marketplace. It was the first website launched that provided ETF news & developments. In 2004, it launched another first-an awards dinner that celebrated ETF industry achievements globally.